The HKHTC Resource Centre
The Resource Centre is based in Shau Kei Wan and was officially inaugurated in May 2012 by Chairman of Yad Vashem Rabbi Israel Meir Lau. We have a growing catalogue of books, DVDs, teaching resources and other materials that will assist students and educators alike, to further their knowledge and understanding of the Holocaust.
The resource Centre also holds a unique collection of Eyewitness-Recollections, a set of interactive DVD-ROMs that take students on a compelling journey through the testimony of survivors.
Please email info@hkhtc.org to make an appointment as we need advance notice for security purposes and staffing.
香港猶太大屠殺及寬容中心 – 資源中心
我們的資源中心總部現設於筲箕灣,並在2012年5月由大屠殺紀念館主席猶太教教士以色列梅厄劉主持開幕禮後正式成立。我們正不斷擴張中心內的資源,其中包括書籍、影碟,教學資源和其他資料,有助學生和教育工作者進一步了解和認識大屠殺。
我們的資源中心還擁有一個獨特的目擊者回憶錄,它以一套互動影碟媒介引領學生上展開一個震憾人心的旅程,細聽倖存者的證詞。如有興趣,請電郵件info@hkhtc.org預約。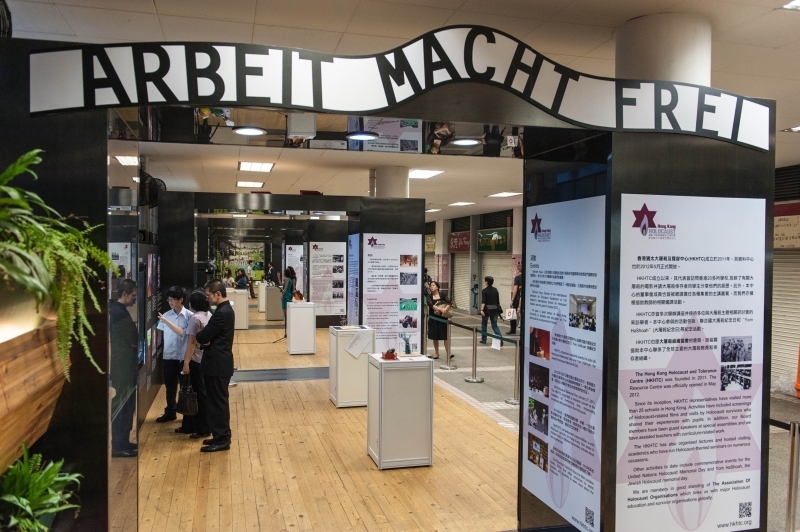 An Oasis of Hope and Survival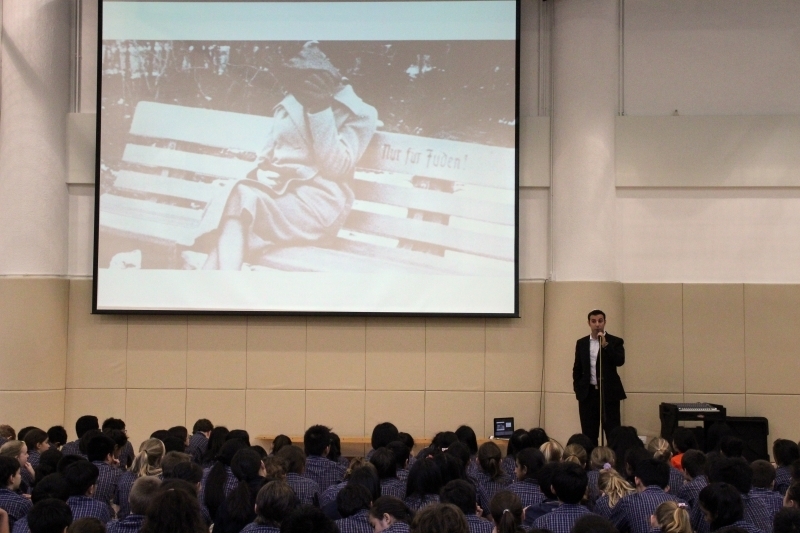 A vital aspect of our work is outreach to schools in Hong Kong
We offer screenings of specially selected films for schools, from the Hong Kong Jewish Film Festival. This is a novel and effective way of educating students about the Holocaust and encouraging further enquiry into the subject.We can also provide a speaker to introduce the film and run a Q and A session afterwards. We are also working to assist schools in fulfilling their OLE commitments to the NSS Curriculum, and can provide speakers who can talk to the students about the Holocaust and tolerance. We have a Child Holocaust Survivor on our Board who is able to address students about his experiences. The HKHTC is developing various travelling exhibitions that can be booked by schools. We have a generic exhibition about the Holocaust, as well as ones on specific themes such as Righteous Gentile – Raul Wallenberg,The Jews of Shanghai and about the life and work of Janusz Korczak. Many of these will be bilingual. Our next project is to develop lesson plans and teachers guides on Holocaust related themes, as they fit into the Hong Kong Government schools curriculum, as well as IB and other school curricula. Please contact us at
info@hkhtc.org
and we can tailor an exhibition or lesson plan to fit your requirements.
我們的工作重點之一:在本地學校進行推廣活動
我們能為學校精心挑選並播放從香港猶太電影節放映的電影。在大屠殺教育而言,這是一個新穎而有效的方式以增進學生對大屠殺 的了解,並進一步鼓勵他們對這個題目加以探索。我們亦可以提供一個講者到場,為電影先作簡單介紹並在放映電影後舉行問答環節。我們非常樂意協助本地學校舉 辦與新高中課程中其他學習經歷(OLE)相關的活動,邀請嘉賓到學校向學生進行大屠殺和有關寬容的教育。我們的董事會當中更有一位成員是大屠殺的兒童倖存 者,並能到訪不同學校分享他的經歷。 此外,我們還打算在2014年年初邀請大屠殺倖存者和藝術家薩拉· 阿之門(Sara Atzmon)來港,到各校舉行藝術展覽並邀請她分享自身經歷。我們正在籌畫各種可以供學校預約的巡迴展覽,內容包括勞爾·瓦倫堡( Raul Wallenberg)的一生、上海的猶太人以及雅努什‧歌之黑(Janusz Korczak)的工作和生平等。我們的下一個項目是為與大屠殺相關的主題製作教案和課程指引,並令它們能融入本地課程、國際文憑大學預科課程(IB)以 及其他學校的課程。