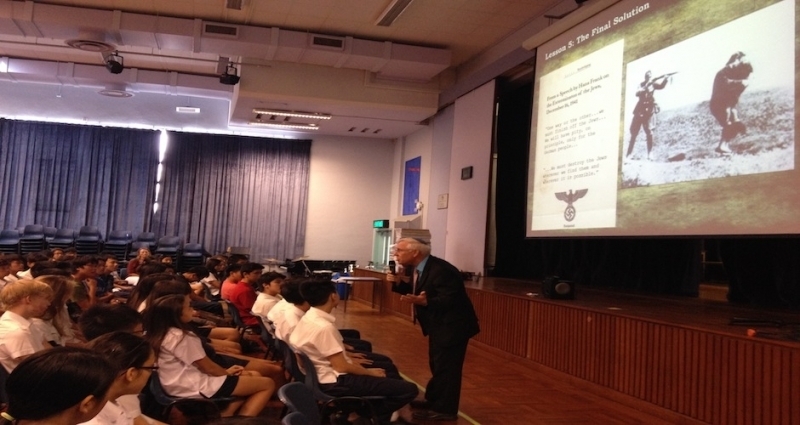 We welcome your enquiries about hosting an HKHTC speaker at your school.
Members of our Board may be able to come to your school to talk to pupils, as well as a Child Survivor who was hidden during the war, who can come and talk about his experiences. We are able to tailor your talks to fit into OLE or CAS criteria and also have some presentations in Chinese.
We host speaker tours around schools in Hong Kong with visiting Holocaust survivors. Please email us with your requirements and to register interest in having a speaker at your school.
邀請本中心講者
如果您希望邀請本中心成員到貴校擔任講者,我們歡迎任何查詢。
我們的董事會成員能夠到貴校與學生直接交流,或以大屠殺的兒童倖存者身份並分享當時在戰爭中被庇護的經歷。我們能致力令講座符合其他學習經歷(OLE)或國際文憑大學預科課程中創意、行動與服務(CAS)的標準,更能提供一些中文講座。
如需其他服務,請給我們發電子郵件。